A career in law enforcement is a very respectable and illustrious career choice in Canada. Whether you want a job with the RCMP, a provincial police force, or as a municipal peace officer, you are guaranteed to have competition. Just like any other career you may want to pursue; you will have to prove that you are ahead of the pack. One way of doing this is obtaining a job as a security guard.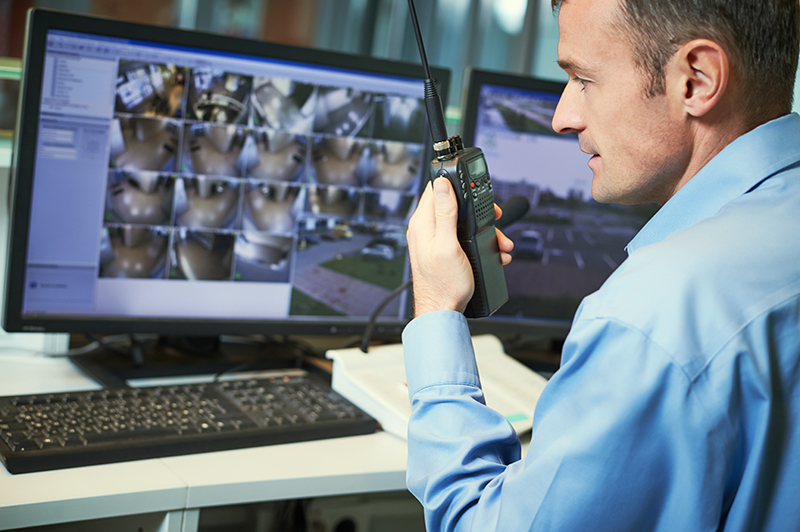 Why start as a security guard?
Being a security guard is a great job for those who want to uphold the law. It is also a great job for individuals looking for additional income or flexible working hours. While a security guard position is a great job for those whose passion is to protect others and their belongings, it may not be the career some are looking for, or at least not the end goal. However, it is a perfect leaping off point when your final goal is to become a peace officer, RCMP or police officer. Having the experience as a security officer is a great way to put yourself ahead of the pack when it comes to starting a career in law enforcement. Security guards often share similar qualities that make a good officer, such as:
Trustworthy and honest.
Exceptional communication skills.
Good physical condition.
Solid problem solving.
Excellent observation and documentation skills.
First responder training in first aid and other required courses
Security guards also tend to gain valuable experience that crosses over well into a career in law enforcement. Some of the important skills you can learn from your security guard experience are:
Keeping clear written reports detailing events of a shift.
Using electronic communication technology, such as radios.
A developed, keen eye for behaviour that is abnormal or out of place.
Performing patrols and searches on foot and by vehicle.
Accident and incident investigation.
First responder training in first aid and other required courses
The differences between a peace officer and a police officer
While both peace officers and police officers share some of the same tasks and responsibilities, there are some differences between them. Police officers can be found at federal, provincial and city levels at different names. For instance, the RCMP looks over the province of Alberta, however Edmonton has its own police service, the EPS. In this example, smaller counties may have their own law enforcement officers known as peace officers.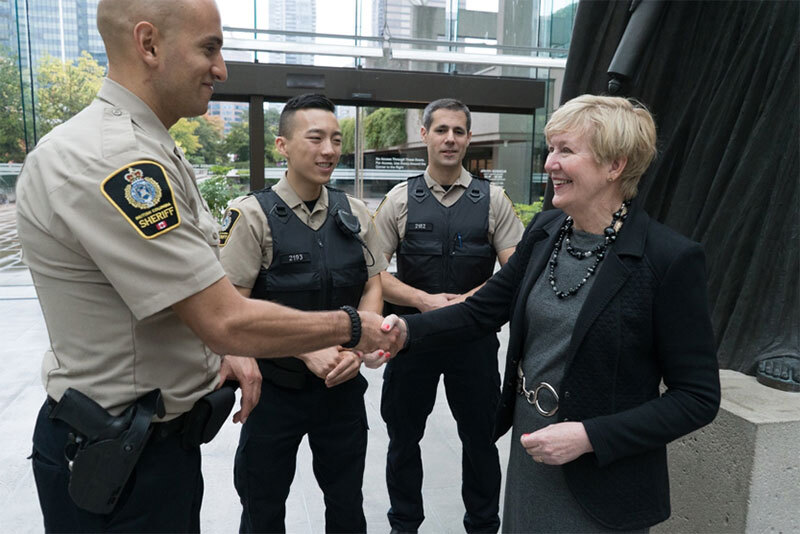 Peace Officers in Canada
Peace officers are employed by municipalities that don't have an assigned provincial force and can not afford an entire small police force on their own. Provinces without their own provincial forces are:
Alberta
British Columbia
Saskatchewan
Manitoba
Northwest Territories
Yukon
Nunavut
Prince Edward Island
Nova Scotia
The RCMP still has jurisdiction over the area, however the peace officers can lessen the workload for RCMP forces. Some of the main priorities for peace officers are enforcing smaller violations, bylaws and regulations, such as:
Speeding
Picking up a lost dog or cat
Noise complaints
Peace officers do not investigate or deal with criminal offenses, though may work with RCMP officers in informing them of the information they know. While peace officers may not be able to enforce the Canadian Criminal Code and more so focus on their municipal or county laws, that does not lessen their impact. The amount of support this gives RCMP officers is immense and allows RCMP officers to focus their resources on larger criminal investigations and activities.
Some of the roles that peace officers play in a province besides enforcing bylaw also include:
Fish and wildlife officer
Sheriffs
Transport officers
Regulatory inspection and investigative officers
Community peace officers are employed in these areas:
municipalities and counties
automated traffic enforcement programs
police services
hospitals
animal protection agencies
post-secondary institutions
Indigenous communities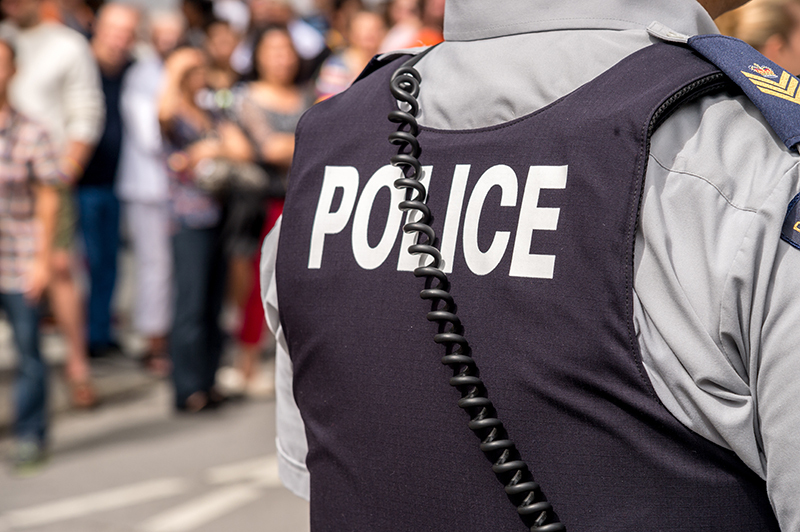 Police Officers in Canada
Police officers in Canada are part of the RCMP which is a federal government position. RCMP officers are able to uphold the law in accordance to the federal law. The provinces who do not have their own provincial police forces contract any policing responsibilities to the RCMP, where they focus on enforcing the Canadian Criminal Code.
RCMP officers generally have more responsibility over a larger area than their peace officer counterparts. As RCMP officers are either working at a federal or a provincial level, they are assigned larger areas, such as cities or entire counties to patrol. Their focus and investigation of major criminal acts usually has them working with city police forces or county peace officers in order to gather all of the information possible.
Now that you understand what police officers and peace officers do in Canada, why would beginning as a security guard be a good option to transition into a career in law enforcement? 
Starting the Transition into Law Enforcement
If you are currently in a security job position and want to get into law enforcement, here are some actions you can take to start the process.
Be a Good Employee
While you may be focused on the next step, it is important to remain focused on the present and the security jobs you are currently working. While this may be difficult when you want to move up in life, being a good employee is imperative in getting a good reference for when you decide to make that leap into Canadian law enforcement. Having someone to vouch for your dedication, experience and skills will help when it comes to applying for work in Canadian law enforcement.
Attend a Police Officer Career Presentation Event
When deciding on becoming a peace or police officer, it is very important that you know exactly what you are getting into. One way of learning the ins and outs of what it takes to get into law enforcement are career fairs or events. The RCMP specifically puts on RCMP career presentations in order to educate potential employees on what the job entails and how the RCMP organization works. There you can also learn more about the requirements and the process of applying and training to be an officer. Provincial and city police services often hold these types of events as well.
Interested in attending an event?
Jumpstart your Law Enforcement Career!
Whether you seek a career as a peace officer, an RCMP officer or a provincial/city police officer, beginning your career path as a security guard is a smart decision. With security guard experience, you can be sure that you have climbed your way to the top of the pack when the time for selection comes.
If you want to learn more about becoming a security guard, check out some of our other articles to get you started. If you are currently working as a security guard and would like to make the jump into law enforcement, check out this description of what the RCMP application process looks like. Alternatively, check out websites for your provincial or city police services to learn more about their selection process.
Interested in recruitment within a city?
New Brunswick
Fredericton
Nova Scotia
Halifax
Prince Edward Island
Charlottetown (Not currently recruiting)